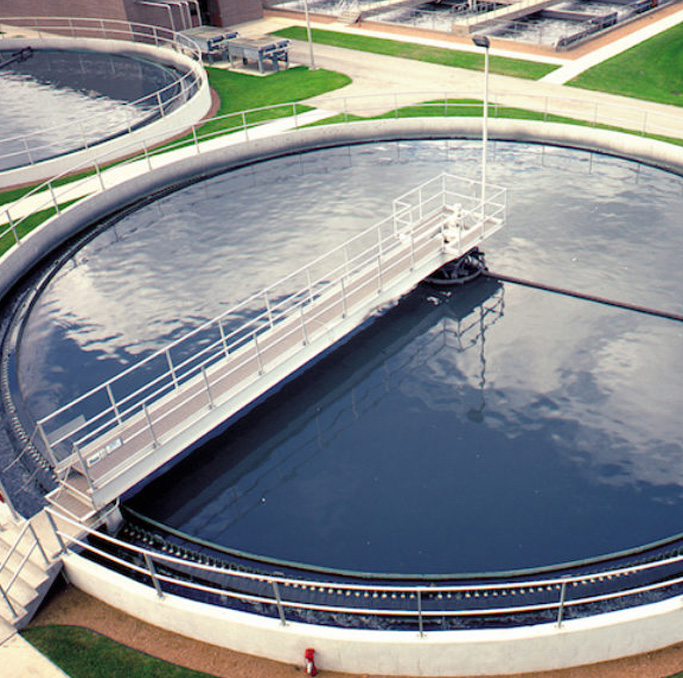 Profile of Raviraj Industries
RAVIRAJ INDUSTRIES is a Leading Designers, Manufacturers, Suppliers & Installers of all types of Equipments and Systems for Water Treatment Plant, Waste Water Treatment Plant, Waste Water Recycling Plant, Sewage Treatment Plant, Effluent Treatment plant, R.O.Plant, Chemical Process Plant and Air Pollution Control plant.

We are in this Field for the past 38 years (Since 1983) and during this period we have established ourselves as one of the pioneers in this industry related with water and air. The guiding philosophy has been SAVING NATURE for a GREENER FUTURE. The focus is developing innovative technologies for controlling POLLUTION.

We take up turnkey contracts including civil work, supply of Mechanical Equipment, Electrical, and Piping and related works. We are well equipped with good Manufacturing, Design and R & D Facilities, which is headed by highly qualified and well-experienced people. We have our own fabrication facilities in the name of RaviRaj Industries, Sidco Industrial Estate, and Chennai to undertake fabrication of various equipments. We have been guided by the Senior Engineers of high repute in the field of Environmental and Process Engineering and hence the qualities of equipment we offer are comparable to international standards.
We have supplied several equipments to major industries and organization such as Sugar, Pulp & Paper, Chemical, Pharma, Textile Industries, Food Processing, Dairy, Municipal Projects, TWAD Boards, Thermal Plants and Steel Plants in our country and abroad. We also design, manufacture and supply Air pollution control systems, involving scrubbers, cyclones and filters and supply various Process Equipment like Pressure Vessels, Reactors, Heat Exchangers, Distillation Columns, Tanks of Different shapes and sizes in SS, MS, and Other Metals.

We are very proud to have highly experienced people and similarly young dynamic and robust people working for us which enable us to achieve our goal (i.e. Customers satisfaction) with great competence.
Manufacture & Supply, Operation &
Maintenance of the Equipments for
Water Treatment Plant

Reverse Osmosis Plant

Wastewater Treatment Plant

Wastewater Recycling Plant

Sewerage Treatment Plant

Chemical Plant

Air Pollution Control Plant
Services offered
Site Inspection, Preparation of Layout Drawings (Design,Basic Engineering,Detailed Engineering)

Preparation of Drawings (CADD)

Fabrication & Assembly (At Factory and Site)

Erection, Testing and commissioning

Annual Maintenance Contract
We have a team of Design engineers and Draughts man with adequate knowledge and on the job experience. We also avail services of senior chemical Engineer on consultancy/Retainer Basis. Apart from the above we have adequate highly skilled, semi skilled personals list of which can be found in the enclosed annexure.

We are very proud to have highly experienced people and similarly young dynamic and robust people working for us which enable us to achieve our goal (i.e. customer's satisfaction) with great competence. We are a registered Small Scale Industry and our own fabrication unit M/s. RAJSHREE MACHINERY MFRS PVT LTD located at Ambattur, Chennai measures 10,000 sq. ft. with 75 HP power connections. We are fully equipped with all the machineries required for fabrication. We are also having tie-up with several fabrication and machinists in and around Ambattur should there be any necessity in handling big projects or faster delivery
Mr. R.MADHUSUDAN, Proprietor of this firm is a Mechanical Engineer has been in this line of activity throughout his twenty five years of service.
Mr. S. SAMPATH KUMAR, Technical advisor of this firm, is a Mechanical Engineer with 35 years experience, having held various responsible in the engineering industry.
Mr. Mr. MANIVANNAN, Factory & Project Manager of company is in this field of design, machining, fabrication and manufacture. He has got twenty five years of valuable experience in executing tougher and highly critical jobs with great precise and accuracy.
Mr. R.VIJAY, Production Manager – has got sixteen years of experience in fabricating critical components with great precision, organizing trail run, commissioning and testing of various equipments and machineries at our works as well as at the client's site.